The team at RSN Dental PC is committed to providing dental care to the families of Staten Island and the surrounding areas. Dr. Vlad Shikhmanter and his staff take the time to listen to you and make you feel comfortable in our office. We put together treatment plans that meet your oral health goals and help you feel confident in your smile again.
Are you looking for a new dentist? We're always accepting new patients! Our dental office is located in Staten Island, so schedule an appointment with us today! You can request an appointment through our contact page or call us directly at (347) 344-5806 , and one of our staff will be happy to find a time that works for you.
Our Team
Dr. Vlad Shikhmanter leads the team at RSN Dental PC. He provides dental care to patients who live in and around Staten Island. With our personal approach to dentistry, you can feel confident in the care you will receive in our office. Dr. Shikhmanter is passionate about educating his patients on how to take control of their oral health so they can smile with confidence.
About Us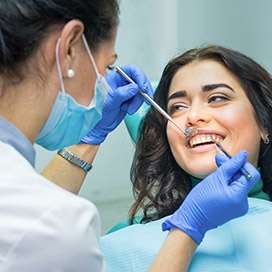 Our Services
We offer a variety of dental treatments for children and adults, including dental implants, fast braces, Invisalign, root canals, cleanings, and more. Dr. Shikhmanter can handle everything from general checkups to smile makeovers. He is a highly skilled dentist who continually looks for the latest advancements in dental care to serve his patients better.
View Our Services
Patient Information
Our friendly dental staff is ready to help you from the moment you walk in the door until you leave our office. We'll listen to your concerns and answer your questions about dental insurance, your treatment plan, and more. To help you feel comfortable in our office, we offer free consultations. Call today to schedule!
Patient Information