Fastbraces® is a Better Option
For people who have malocclusion, that is crooked teeth, the idea of straightening teeth often involves needing to go through a long process with braces. However, what if there was a solution that would allow you to rectify your malocclusion without having to struggle with braces for years? The reality is that modern technology has finally caught up with braces. Fastbraces® works just as well as the traditional form of braces, but in a way that allows your teeth to be straightened much more quickly. While this is a new and improved technology, it has been around for decades and Fastbraces® have existed for roughly 20 years. This process has been effectively used in roughly 30 countries around the world. The difference between braces and Fastbraces® is that Fastbraces® get your teeth straight in a much quicker and shorter period of time, while braces can take years to make a difference. Therefore, as an adult, who wants to straighten your teeth, your best option is this new solution.
How It Works
Fastbraces work just like traditional braces, except they work more quickly. While traditional braces use square brackets to move your teeth, Fastbraces use triangular brackets. These brackets allow the patient's teeth to reposition and correct much more quickly, since the space between the brackets is less than what you would see with traditional braces. Another difference between traditional and Fastbraces is the wire. The wire used in Fastbraces is square and allows for more flexibility. The flexible wire allows the teeth's movement to become more fluid, and the process is much faster in turn.
Better Comfort
Traditional braces constantly have their wires tweaked and adjusted throughout the process of straightening. These adjustments can be quite uncomfortable and even painful. However, the wire in Fastbraces has been described by patients as being much more comfortable. With Fastbraces, the suffering can end.
The Quick Fix
When you want something fixed, especially something as important as your smile, you want the option that can give you the best results in the shortest amount of time. Fastbraces delivers just that. Traditional braces can take anywhere from two years or longer, depending on the severity of the issue. Fastbraces work in as little as a few weeks or even a couple of months. This means less money and less time waiting for the smile you have always wanted.
Benefits of Fastbraces® from a Dentist
The process is more comfortable than traditional metal braces
Your smile can be improved and teeth straightened, in a few weeks to several months
There are fewer appointments with our dental office which means that you can spend more time enjoying life
Fastbraces® are an affordable solution
Beyond the Science
Fastbraces® have managed to successfully merge science and art. With superb quality and today's technology working together and a patented triangular bracket, Fastbraces® are the easiest quickest and most comfortable way to straighten your teeth as an adult or as a teenager. The one thing we know is that many of our Staten Island patients do not want to have years and years of treatment. This is with Fastbraces® come into their own. Fastbraces® are a pleasure to wear. They are comfortable and they are user-friendly.
There are other elements to consider, when you're comparing traditional braces to this new solution. One of the first things that our Staten Island patients should be aware of is that with traditional braces there are often reports of discomfort. This should not be surprising, as any parent with a child wearing braces will tell you, the traditional metal braces tend to be abrasive on the gums and they can lead to some levels of discomfort as regular adjustments are made. On the other hand, when you are using Fastbraces®, we have found that there is a significant reduction in the amount of discomfort. Also, when you consider how quickly they are straightening teeth, the potential of them wearing down on the gums, or you getting cavities or sores, is significantly reduced. Another important factor to consider is that as an adult, statistically, there's less resorption of the root. Resorption is a natural process that occurs constantly in the mouth. For example, when your child's baby teeth are being replaced by the public if the roots of the baby teeth are reabsorbed by the body into itself. However, if you are an adult you do not want your roots to go through resorption, this is another reason to consider using Fastbraces® in NY.
Finding a Better Option
Crooked teeth are often fixed by submitting to an extended amount of time wearing braces on your teeth. But what if there was a better, faster option? Well, with Fastbraces, this is possible!
Beauty in Simplicity
Whether a child, teenager, or adult, the desire is the same—they want a straighter smile as quickly and as painlessly as possible. Fastbraces do just that. There are no years of waiting and visiting the doctor for adjustments. There is also no wear and tear on the gums or inside of the patient's mouth. The process is kept simple, easy, and quick.
Try Fastbraces® Today!
If you're looking for a fast, more efficient way to straighten your smile, try Fastbraces. At RSN Dental PC, we will be happy to walk you through the process and help you get the smile of your dreams.
Questions Answered on This Page
People Also Ask
Definition of Orthodontic Terminology
Cephalometric X-Rays

Cephalometric X-rays are a necessary step in the orthodontic treatment process that allows professionals to view an X-ray of the head and determine if the teeth are in proper alignment.

Dr. Anthony Viazis

Dr. Anthony Viazis is the founder of Fastbraces®, a company that developed a new form of braces that can be more efficient than traditional braces.

Hypoplasia

Hypoplasia is the incomplete development of tissue in the body, including the improper growth of teeth that requires orthodontic care.

Linguoclusion

Similar to malocclusion, a linguoclusion is the displacement of a tooth that shifts it toward the interior of the dental arch and tongue.

Molar Crossbite Correction

Molar crossbite correction involves one or several methods to treat the patient's crossbite and correct the alignment of the teeth.

Orthodontic Brackets

Orthodontic brackets are the portion of the braces that attach to the teeth and hold the wires in place. The brackets remain on the teeth with a type of dental glue.

ORTHOWORLD®

ORTHOWORLD® is a company that formed in 1992 and is the only source of strategic intelligence on the global orthopedic market.

Panoramic X-Rays

Panoramic X-rays are X-rays from a machine that rotates completely around the head to display a picture of the teeth, jaw and other parts of the mouth.

Root Resorption

Root resorption occurs when there is no tooth in a socket to stimulate the jaw and the body absorbs the calcium from the jawbone to other areas in the body.
Back to top of Fastbraces®
Recent Posts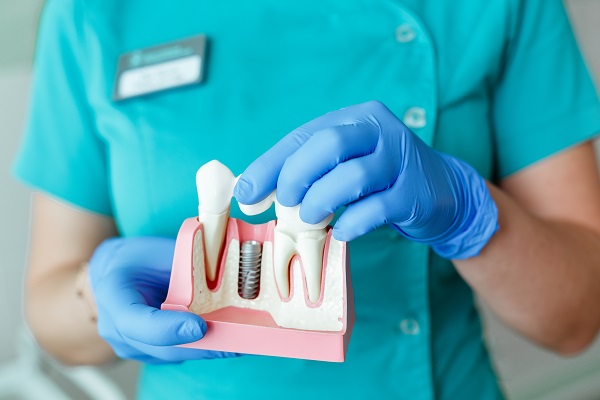 Learning more about available cosmetic dentistry options is the first step to getting a new smile. One of the more common problems people experience that make them want to get a new smile is that they are missing one or more of their teeth. Dental implants are a popular tooth replacement option due to the…
Explore additional topics covered on our website: